Post by truth on Feb 7, 2019 15:37:40 GMT -5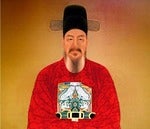 I've never seen the series available online with English subs but I'll watch for it. Not planning on doing a fusion historical here but that one has a significant piece of folklore in it so if we ever do one, who knows.
I don't recommend this drama if you're looking for historical facts or planning to watch Dong Yi. I don't remember this drama having much history in it since the premise of the drama is based on a folklore. As for the reason why you shouldn't watch it if you are planning to watch Dong Yi, the drama has almost the same characters just with different names and almost the same story pattern as Dong Yi or all of Lee Byeonghun(director)'s historicals. Some actors appear in both dramas or all of Lee Byeonghun's dramas playing characters with almost exact same personalities they played before.
Although legtimacy of King Mu living as a peasant before becoming king was questioned by many historians, it was widely assumed that King Mu's queen was a Shilla princess because of the folklore until an artifact that describes King Mu's queen as the daughter of Sataek Jeokdeok was discovered in 2009. Sataek clan was one of the 8 main nobility clans of Baekjae. Due to the discovery of this artifact, it is now assumed that Princess Seonhwa, the Shilla princess from the folklore, was probably not a real person. This makes more sense, because King Mu attacked Shilla many times during his reign and he wouldn't have attacked Shilla if he actually was married to a daughter of Shilla king. King Mu's son Uija attacked Shilla even more than his father did and it would mean that he attacked his aunt(Queen Seondeok) if his mom was a Shilla princess.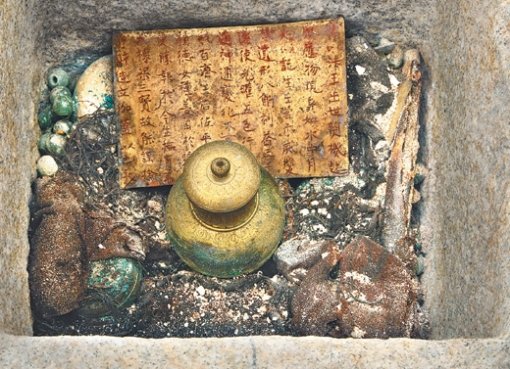 The artifact discovered in 2009 that describes King Mu's queen as the daughter of Baekje noble Sataek Jeokdeok.
The biggest historical distortion of this drama is that King Mu is the son of King Wideok in this drama and is kicked out of palace by Wideok's evil nephew King Beop, King Mu returns to the palace to fight King Beop and take his rightful place as king, but King Mu was actually King Beop's son in history lol.