Post by truth on Apr 4, 2009 0:39:09 GMT -5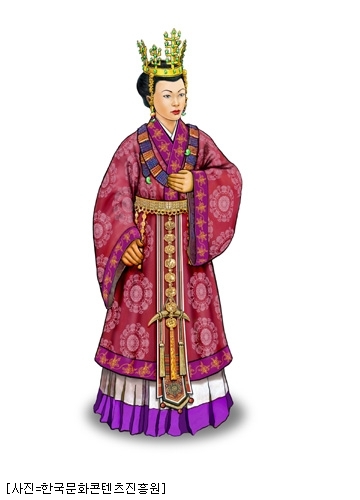 Queen Sundeok
Time period : Silla (Three Kingdom period)
Episodes : 50
Seondeok reigned as Queen of Silla, one of the Three Kingdoms of Korea, from 632 to 647. She was Silla's twenty-seventh ruler, and its first reigning female monarch. (Queen Elizabeth of Korea, perhaps?)
Main Cast
Queen Sundeok (Lee Yo Won)
Full name : Kim Dukman
In this drama, she will be abandoned as a baby because of a false prophecy but returns to the palace later to take her rightful place. The usual historical drama routine.
In real history, she was never abandoned.

Mishil (Go Hyun Jung)
She is a powerful woman who is at the top seat in Shilla politic scene. She should be a lot like Madam Jami, only difference is that she is a real person unlike Jami. According to 'The Book of Hwarang' written in late Shilla dynasty, or early Koryo dynasty, she was the most powerful non-royal family woman who held on to her power by having sex with Shilla kings. She had sex with King Jin Heung, Crown Prince Dong Ryun, King Jinji, and King Jin Pyung. Set to have rivalry with Queen Sundeok and her sister, Princess Chun Myung.
(the above picture is Chulin from DJY)
Princess Chun Myung (Park Ye Jin)
The twin sister of Queen Sundeok. Unlike her sister, she wasn't abandoned. According to character information on offical website, she's supposed to get killed by Mishil's subjects later on. It is unknown how she died in real history. The actress who played Chulin is playing this character, so I can't wait.
Kim Yu Shin (Uhm Tae Woong)
The greatest general in Shilla history. He led many victories in wars against Baekjae and Koguryo therby contributing to the unification of Three Koreas. In real history, Queen Sundeok was a lot older than Kim Yu Shin and they never loved each other. However, he is set to have triange relationship with the twin sisters in this dram. I think the actor came out in Lucifer.
Others
(the above picture is King Young Jo from 2007 MBC historical 'Yi San'
King Jin Heung (Lee Soon Jae)
The 24th King of Shilla. He is the Shilla version of King Gwanggaeto as he expanded territories by winning wars against Koguryo.
(the above picture is Yeon Namseng from DJY)
King Jinji (Yim Ho)
The 25th King of Shilla and the second son of King Jin Heung.
King Jin Pyung (Cho Min Gi)
The 26th King of Shilla and the first son of Crown Prince Dong Ryun. He is the father of Queen Sundeok and Princess Chun Myung.
[http://img.search.daum-img.net/moviein/20080610_14451_120x150.jpg/img]
Madam Maya
The wife of King Jin Pyung and the mother of the twin sisters.
Eul Jae (Shin Gu)
A Shilla minister.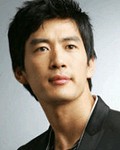 Kim Yong Su (Park Jung Chul)
The son of King Jinji and the husband of Princess Chun Myung.
So Hwa (Seo Young Hee)
The stepmother of the abandoned Queen Sundeok.
Kim Yong Choon (Do Yi Sung)
The brother of Kim Yong Su.
(the above picture is King Sung Jong from the 2007 SBS historical 'King and I'
Kim Choon Chu (Yu Seung Ho)
The son of Kim Yong Su and Princess Chun Myung. In real history, he was like best friends with Kim Yu Shin, but he is a lot younger than Km Yu Shin in this drama.
(the above picture is Mimosa from DJY)
Hajong (Kim Jung Hyun)
He is the son of Mishil and her husband Sejong. (note : not King Sejong)
There are more characters than this, but I'm just exhausted now.