Post by truth on Dec 15, 2011 16:01:40 GMT -5
Air date : September 8th, 2012
Episodes : 80
I'm starting the thread to post the casting information.
Director : Shin Chang Seok (Age of Warriors, Iron Empress)
Writer : Yu Dong Yoon (Age of Warriors, King and I)
Assistant writer : Kim Seondeok
Casting
(above : Choi Soo Jong as Dae Jo Young)
King Taejong Muyeol
(Actor : Choi Soo Jong), a.k.a Kim Choon Chu, was the king of Shilla who took over Baekjae. If you watched Gyebaek, you would know who he is. He's going to be the main character in this drama, which means he's gonna be the good guy. He was also played by Yoo Seung Ho in MBC's QSD. He was a nephew of Queen Seondeok.
en.wikipedia.org/wiki/King_Muyeol
Every Choi Soo Jong historical was a hit, so this drama looks promising. It's interesting how the timeline gets older for every drama he's in.
Emperor Wang Guhn - the founder of Koryo dynasty, unified the Later Three Kingdoms. (900s)
Emperor of the Sea(Jang Bogo) - an admiral in unified Shilla (800s)
Dae Jo Young - the founder of Balhae dynasty(late 600-early 700s)
King Taejong Muyeol - conquered Baekjae(mid 600s)
Kim Yushin
(Actor : Kim Yuseok) - a general in 7th-century Shilla. He led the unification of the Korean peninsula by Shilla under the reign of King Muyeol of Shilla and King Munmu of Shilla. He is said to have been the great-grandchild of King Guhae of Geumgwan Gaya, the last ruler of the Geumgwan Gaya state. He was played by Uhm Tae Woong in QSD. Kim Yushin also came out in MBC Gyebaek.
Roh Young Hak, the actor that played the Young Uija in Gyebaek, will play the young Kim Yushin in this drama.
en.wikipedia.org/wiki/Kim_Yusin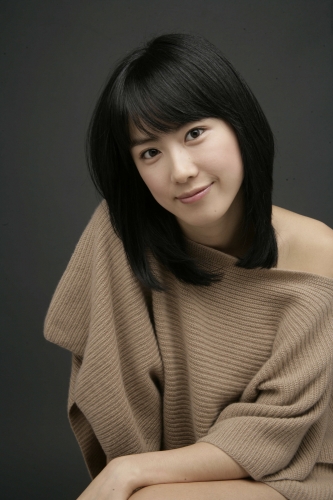 Queen Seondeok
(Actress : Hong Eun Hee) - the first female monarch in Korean history. She was played by Lee Yo Won in MBC Queen Seondeok.
en.wikipedia.org/wiki/Queen_Seondeok_of_Silla
Kim Moon Hee
(Actress : Lina) - Muyeol's first wife and Kim Yushin's sister. According to legend, she bought her sister Bo Hee's dream to become Muyeol's wife. Kim Yushin often took Muyeol to his house to get his sister married to Muyeol. After Moon Hee got pregnant, Kim Yushin pretended to be upset, threatened to burn her for dishonoring the family, and put a fire on firewoods at his yard. When Queen Seondeok saw the fire from Yushin's house and found out about what Yushin was doing, she ordered Kim Choon Chu(Muyeol) to go save his lover.
I'll be updating when more people are casted.