Post by truth on Oct 24, 2008 1:06:23 GMT -5
Premiere Date(Korea) : January 3, 2009(Final episode of King Sejong airs on November 16)Empress Cheonchu
is the third wife of Koryo dynasty's 5th emperor Kyoung-jong. She is also the sister of the 6th emperor Sung-jong, and the mother of the 7th emperor Mok-jong. She is the grandaughter of Emperor Wang Guhn. Her husband, Emperor Kyoung-jong was actually her cousin. But marrying a family member was a common thing at the time in order to keep the royal blood going, so this shouldn't be perceived as something strange.
Like many women of her time, she has adopted her maternal surname, Hwangbo, instead of her paternal name, Wang. She is also known as Empress Huhne.
She is known for having an affair with Kim Chi Yang, a descendant of Shilla royal blood who tried to revive the Shilla dynasty. Both of them were killed during the coup de tat of General Kang Jo.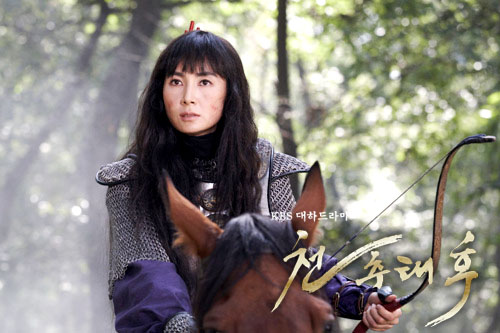 Chae Shira as Empress Cheonchu
Although she has never led any war in real history, this drama will depict her as the Joan of Arc of Korea. (Source : official website)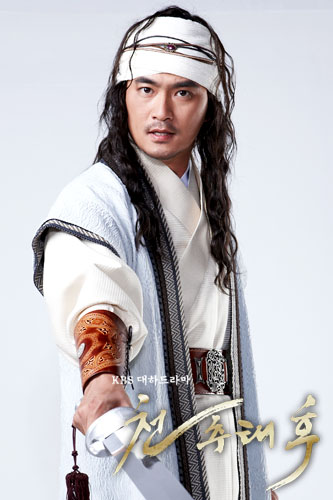 Kim Seok Hoon as Kim Chi Yang
In this drama, Kim Chi Yang first fakes a love for Empress Cheonchu in order to achieve his goal of reviving the Shilla dynasty but develops a real love as time passes. (Source : Official Website)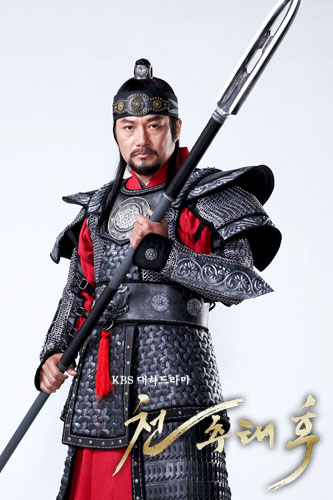 Choi Jae Sung as General Kang Jo
In this drama, Kang Jo will be portrayed as Empress Cheonchu's bodyguard and lover. This is a very strange character setting because he kills Empress Cheonchu during his coup de tat. He dies in a war against the Khitans in real history. Personally, I absolutely loved his role as Won Kyun in IYSS and I look forward to see him back in historical drama action.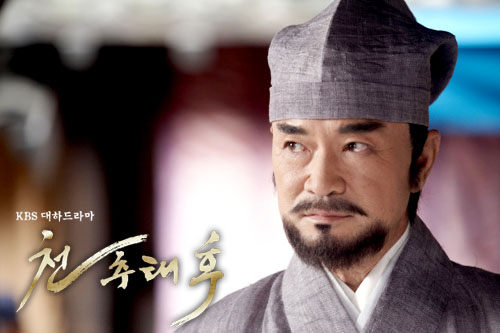 Lee Duk-hwa as General Kang Gam Chan.
Kang Gam Chan is considered as one of the greatest Korean heroes of all time as he led Koryo to victory when the Khitans invaded. His most famous victory was in Battle of Kui-ju where only a few thousand out of hundred thousand Khitans were able to go back home alive. It's ironic how Lee Duk-hwa goes from a Khitan general Xui Rengui to a guy who mercilessly destroys the Khitan army.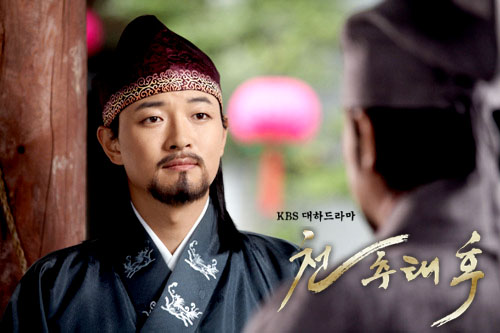 Kim Ho Jin as Wang Wook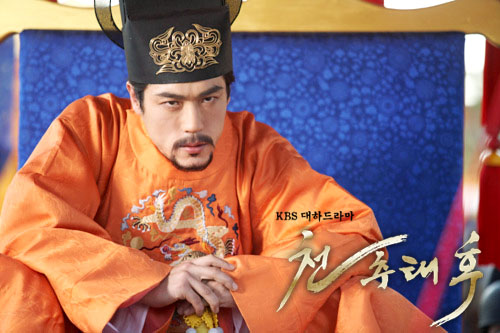 Cho Chul Ho as Emperor Kyoung-jong
It looks like Gulsabiwoo will go back to being King Sunjo again. lol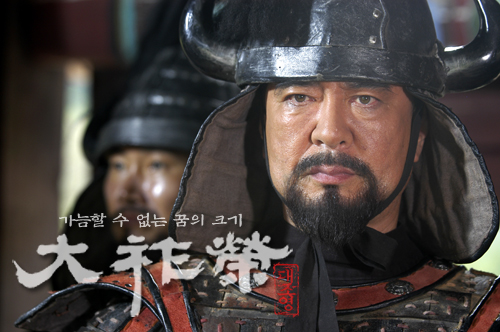 Im Hyuk as General Seo Hee (Above picture is Dae Jung Sang from DJY. No production picture is available for this role yet.
Seo Hee saves Koryo in the 1st Khitan invasion.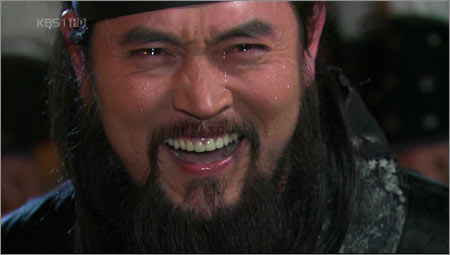 Kim Myung Soo as Emperor Sung-jong (Above picture is Gum Mojam from DJY. No production picture is avaiable for this role yet.
Wakizaka, Gum Mojam, and now the emperor. What's next?